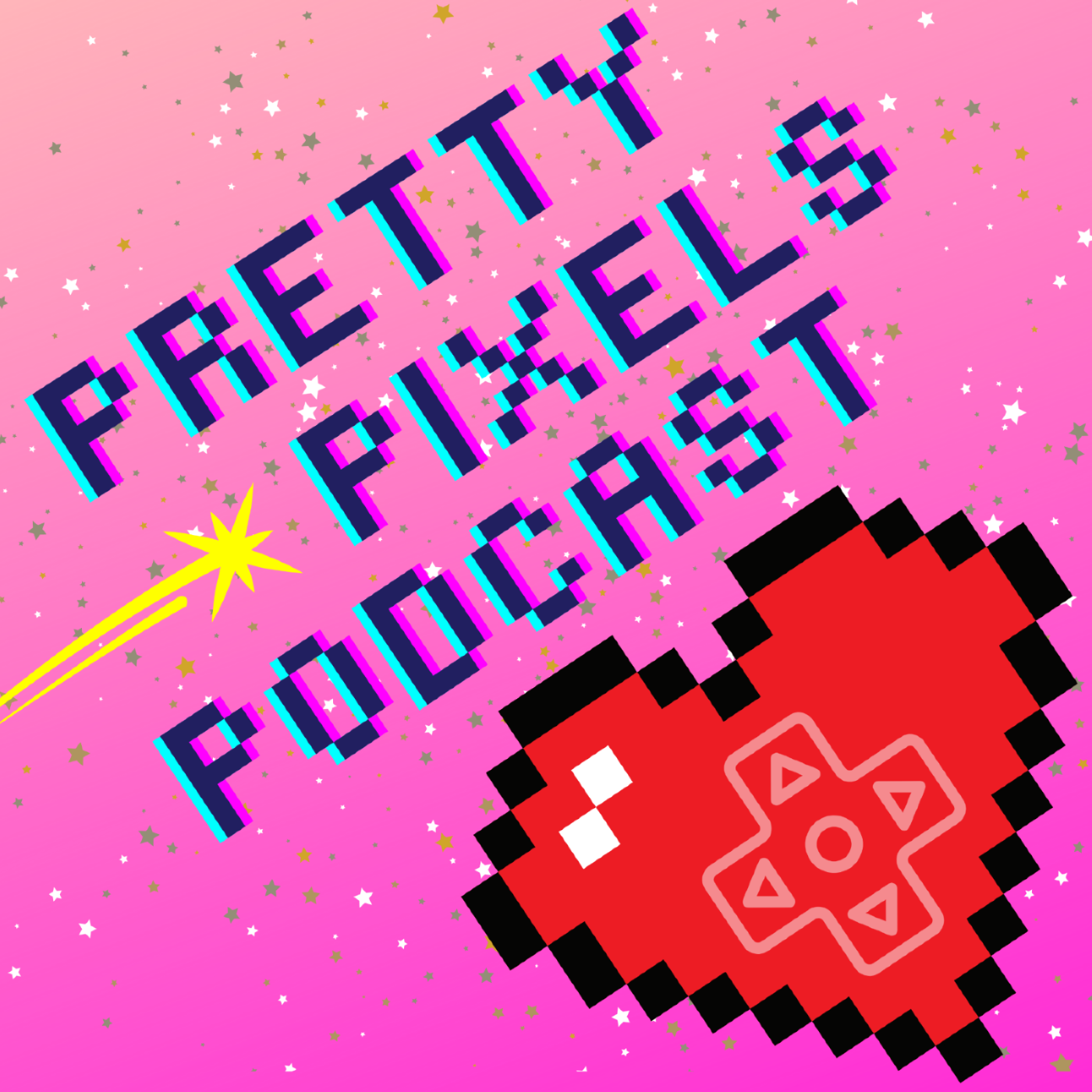 The Pretty Pixels Podcast is all about video games. Hosts Joey, Ron, Paul, and Tab discuss, analyze, and gush over video games old and new. While we love to chat about the newest and biggest releases, we also cover indie titles, retro games, and occasionally dip into scholarly discussions that draw on our backgrounds as academics.
Episodes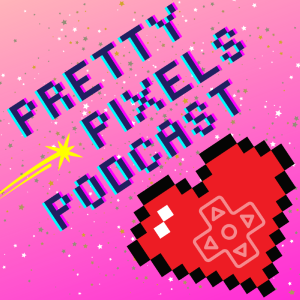 Friday Jun 17, 2022
Friday Jun 17, 2022
Strap in (and on), it's episode 69, babyyyyyyy! We couldn't pass up the opportunity to celebrate this momentous occasion, so we've dubbed this episode "Pixels After Dark." We chat about some historic erotic video games, our first experiences with sex in games, notable examples of mature sexual content, what we want to see in future games with regards to sex, and more. We also cover the epic Microsoft Bethesda showcase, more Capcom news, the newly released PlayStation Plus Premium games, what we've been playing, and much more!
Contact us: prettypixelspodcast@gmail.com
We're on Twitter: @Losperman (Joey) and @bigbadron (Ron)
00:05:40: Microsoft Bethesda showcase
00:06:30: Starfield
00:15:57: Persona games on Xbox!
00:18:40: Hollow Knight Silksong
00:19:30: Redfall
00:20:40: Microsoft Flight Simulator
00:27:40: Sea of Thieves
00:33:17: Capcom showcase
00:36:40: Joey meant Final Fantasy VII Remake, not Resident Evil 7
00:36:55: PlayStation Plus Essential and Premium releases
00:43:22: Joey's been playing Fantavision, Resident Evil Director's Cut, Animal Crossing New Horizons, Mario Kart 8, Mario Party Superstars, and The Quarry
00:51:22: Paul's also been playing Mario Kart 8 and Mario Party Superstars, plus his Elden Ring adventures continue!
00:57:42: Ron's been kicking it old school with Super Mario World
01:01:37: Final Fantasy VII Remake showcase live reactions
01:03:36: Sex in (and?) games!
01:05:29: Softporn (1981)
https://www.theatlantic.com/technology/archive/2014/12/the-odd-history-of-the-first-erotic-computer-game/383114/
https://archive.org/details/a2_Softporn_Adventure_1981_Blue_Sky
01:11:34: Night Life (1982)
https://mashable.com/article/video-game-sex-scenes
https://archive.org/details/d64_Night_Life_19xx_William_Quinn
01:15:00: X-Man (1983)
https://archive.org/details/atari_2600_x-man_1983_universal_gamex_corporation_alan_roberts_h.k._poon_gx-001
01:16:40: Leisure Suit Larry (1987)
https://archive.org/details/LeisureSuitLarry1VGA
01:16:45: Our first experience with sex in video games
01:26:00: Hot Coffee mod, GTA San Andreas (2005)
01:28:38: BMX XXX
01:31:18: Mass Effect (2007) and Fox News' infamous "Sexbox" segment
https://www.youtube.com/watch?v=PKzF173GqTU&t=4s
01:39:11: Custom Maid 3D (2011)
01:49:20: Who We Are Now (2017) and Knife Sisters (2019)
https://spincut.itch.io/who-we-are-now
01:51:35: Tab's blog: https://gamingteacher.blog/
02:13:40: Punch Line (2016)
Theme song by lovers.tiff: loverstiff.bandcamp.com