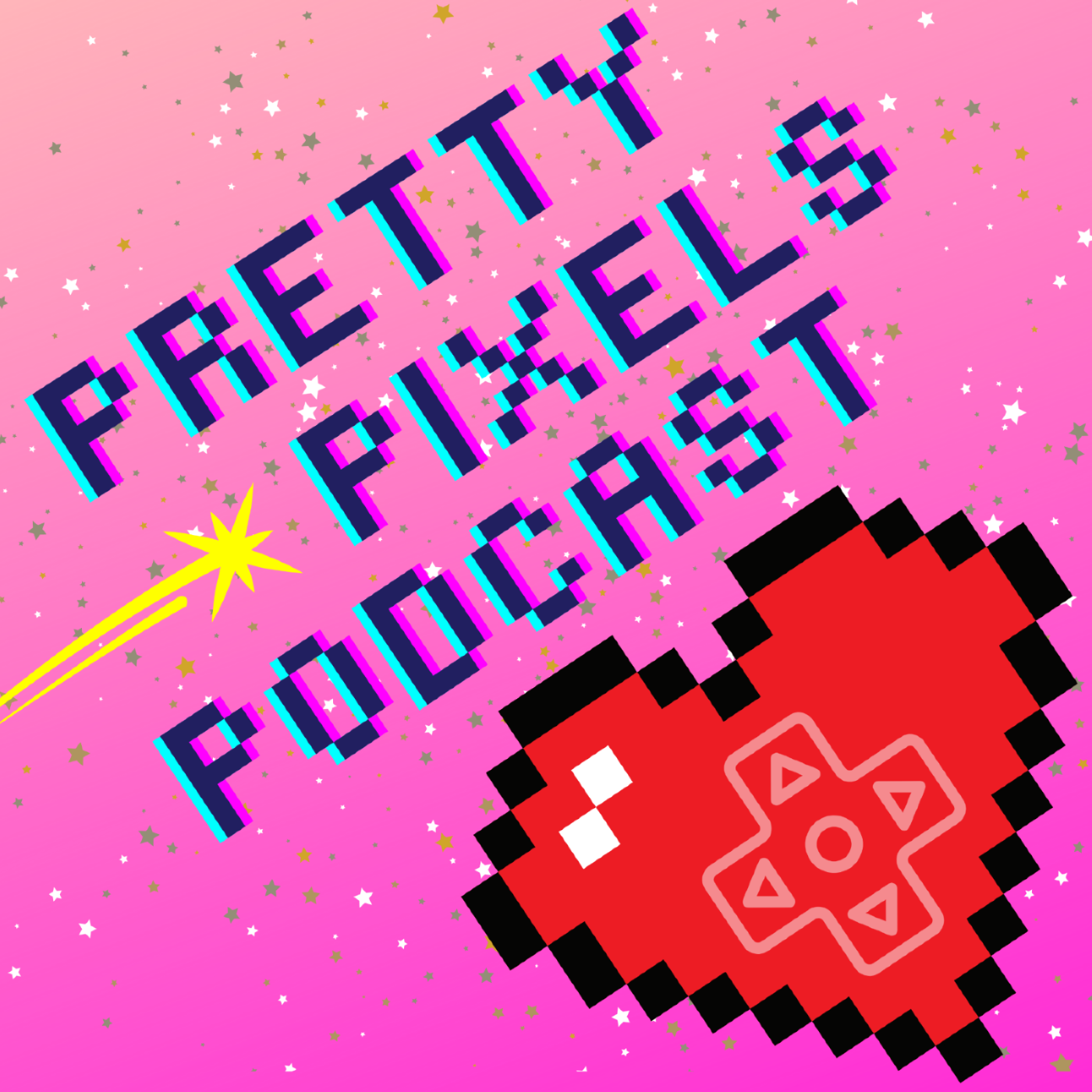 The Pretty Pixels Podcast is all about video games. Hosts Joey, Ron, Paul, and Tab discuss, analyze, and gush over video games old and new. While we love to chat about the newest and biggest releases, we also cover indie titles, retro games, and occasionally dip into scholarly discussions that draw on our backgrounds as academics.
Episodes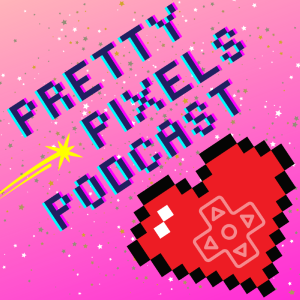 Thursday Jul 07, 2022
Thursday Jul 07, 2022
Howdy-do, boys, girls, enbys, and others! Have we got a show for you. If you love games like we do, maybe you get the same wacky ideas to, I dunno, make them? Well, we don't have the resources to make a game either, but we hope against hope that game designers will hear our call to Make These Games, Dammit! On this installment, Joey paints a proverbial picture of a roguelite game based on a very famous comic book villain, Paul sings a siren's song about an epic, swashbuckling, seafaring adventure game by a renowned open-world developer, and Ron shares a mind-blowing take on a classic. We also chat about Rockstar's upcoming project plans, KotOR bug fixes, potential PS3 (or Vita) backwards compatibility that may be in development for the PS5, a new itch.io bundle to support abortion, The Quarry, and lots of literal potty humor. Tune in next week for a mega trivia extravaganza! Joey has worked hard on coming up with fun trivia questions to stump and bump Paul and Ron, with bonus questions contributed by Tab!
Contact us: prettypixelspodcast@gmail.com
We're on Twitter: @Losperman (Joey) and @bigbadron (Ron)
00:00:45: Mozzarella sticks versus cheese curds – fight!
00:09:32:  GTA IV, RDR1 remasters shelved after the tumultuous launch of GTA Trilogy last year. Rockstar focusing efforts on GTA 6 (via Kotaku: https://kotaku.com/gta-iv-remastered-red-dead-redemption-canceled-rockstar-1849142371)
00:20:20: Game-breaking bug in KOTOR 2 fixed, some new/lingering bugs present but now Paul can finish the second game (albeit with some blurry cutscenes?) (via Kotaku: https://kotaku.com/kotor-2-gamebreaking-bug-aspyr-crash-onderon-1849136189)
00:24:02: Based on a Sony job listing, there may be hope for PS3 emulation on the PS5 (which means we all get to download and play the Sly Cooper Remastered Trilogy, baby!!!). This would also potentially apply to PS3 peripherals, such as the EyeToy, the PS Mouse, and PS Move controllers, and maybe rock band/guitar controllers or that fleshlight controller we're all going to buy used :P (via Kotaku: https://kotaku.com/sony-playstation-ps5-ps5-ps3-emulation-engineer-1849140353)
00:31:07: An itch.io Indie Bundle for Abortion Funds is nearing its goal: https://itch.io/b/1472/indie-bundle-for-abortion-funds
00:33:08: Ron's been having a Wendy's cheddar burger for dinner
00:34:36 Paul has been munching on some Dairy Queen Dirt Cup and watching (and recommends) Last Night in Soho and Doctor Strange in the Multiverse of Madness
00:38:06: Joey had a Burger King Whopper for dinner and is still trying his damnedest to get Boomer off his island in Animal Crossing New Horizons and he's finished another run of The Quarry
00:52:09: Make These Games, Dammit!
00:55:40: DOOMSDAY (Joey)
01:14:55: Tells No Tales (Paul)
Theme song by lovers.tiff: loverstiff.bandcamp.com