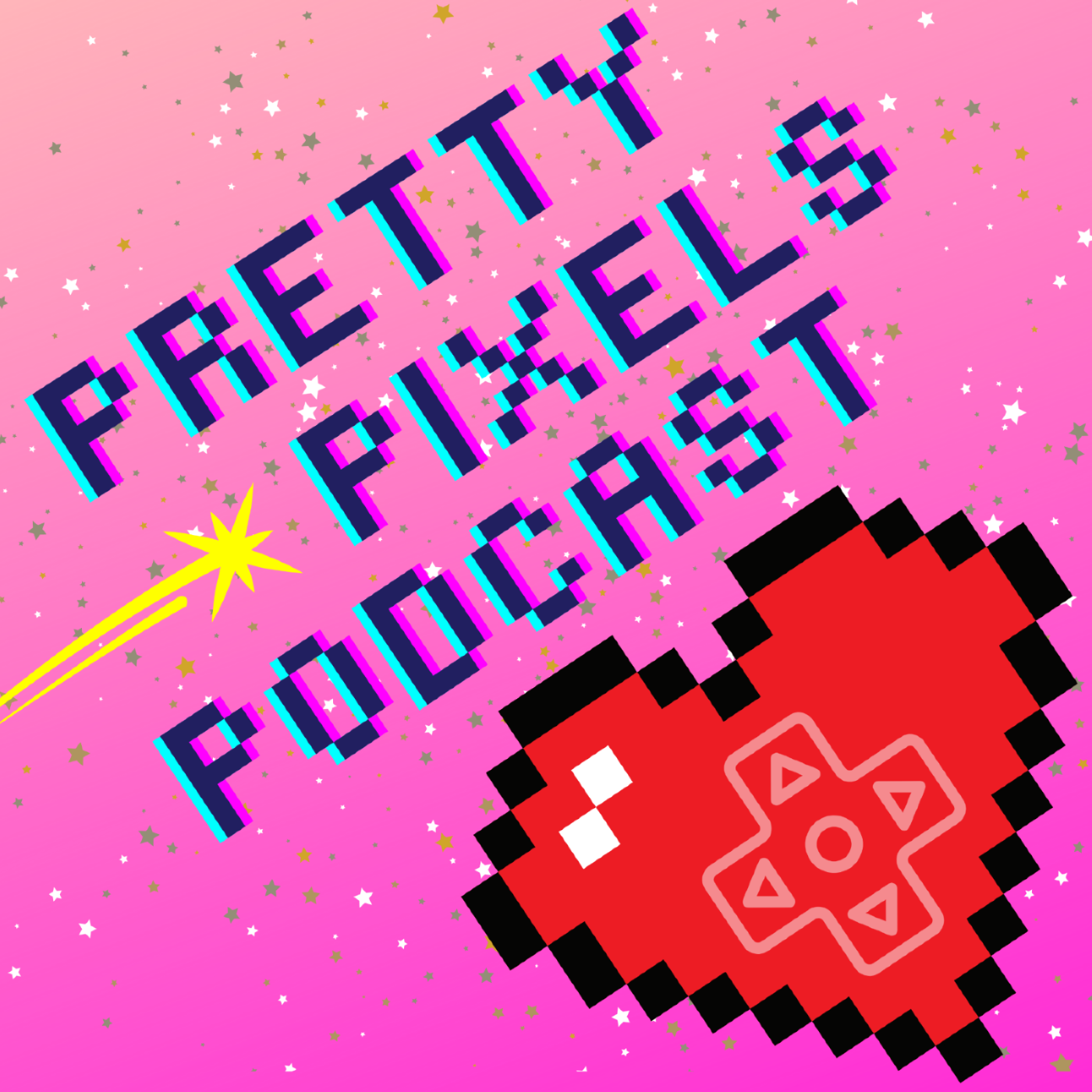 The Pretty Pixels Podcast is all about video games. Hosts Joey, Ron, Paul, and Tab discuss, analyze, and gush over video games old and new. While we love to chat about the newest and biggest releases, we also cover indie titles, retro games, and occasionally dip into scholarly discussions that draw on our backgrounds as academics.
Episodes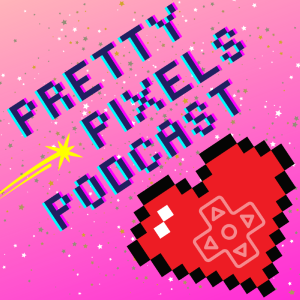 Friday Jun 24, 2022
Friday Jun 24, 2022
A lot going on this week! We do an Anime Check-in, where Ron discusses his first gentle steps into the world of Neon Genesis Evangelion, Joey talks about his continued love for Sailor Moon (despite the annoyingly limited monster vocabulary in season 2), and Paul shares some thoughts on recent Love, Death & Robots episodes. We also come up with a plan to update our fantasy video game draft in the near future, so stay tuned for that. In terms of what we've been playing lately, we got a little Teenage Mutant Ninja Turtles: Shredder's Revenge, a smattering of Mario Party Superstars, a dash of It Takes Two and The Quarry, and Paul celebrates his first video game figure purchase (of the Geralt Ronin figure from Dark Horse Direct, link in timestamps below). Our feature is (some of) our favorite weapons in video games! We run out of time to cover all of them, so look forward to a future episode with more!
Contact us: prettypixelspodcast@gmail.com
We're on Twitter: @Losperman (Joey) and @bigbadron (Ron)
00:03:40: Anime check-in! Ron talks Evangelion, Joey touches on Sailor Moon, and Paul shouts out Love, Death & Robots
00:16:54: Paul's still delving into every dark corner of Elden Ring and having a great time in Mario Party Superstars, plus he pre-ordered his very first fancy video game figure! https://direct.darkhorse.com/collections/the-witcher-3-the-wild-hunt/products/the-witcher-3-wild-hunt-geralt-ronin-lone-wolf-figure-standard-edition
00:28:09: Ron's been doing all kinds of cooperating in It Takes Two, plus he's been liking (we think) his time with Teenage Mutant Ninja Turtles: Shredder's Revenge with Joey and Tab
00:38:49: Joey's still in search of Diana, his love, in Animal Crossing New Horizons and has just scratched the surface of The Quarry
00:40:45: Fantasy Video Game Draft check-in! We come up with a plan for how to draft new prospects and make the scoring more fair, but we'll draft the fresh-faced new recruits on a future episode
01:01:10: Our favorite weapons in games!
01:01:39: Paul: https://www.youtube.com/watch?v=xc0WnaoQJwo
01:05:00: Joey: https://www.youtube.com/watch?v=85Z06j3Hic0
01:07:30: Ron: https://www.youtube.com/watch?v=zjls6qvohfU
01:10:39: Paul: https://www.youtube.com/watch?v=6zq1HT7lMn4
01:15:13: Joey: https://www.youtube.com/watch?v=PWlsEpGbw68
01:19:00: Ron: https://www.youtube.com/watch?v=_5JdatXlG_E
01:22:15: Paul: https://www.youtube.com/watch?v=BsVrS0Jgig8
01:26:47: Joey: https://s3-eu-west-1.amazonaws.com/cat-uxo-storage-production/hazards/909/images/pm-n-4-001.jpg
01:32:04: Ron: https://www.youtube.com/watch?v=-QD7aFBJUDU
01:35:45: Paul: https://www.youtube.com/watch?v=U9UeE4xz4HI
01:39:57: Joey: https://www.youtube.com/watch?v=Hs2QcokiYkI
https://static.wikia.nocookie.net/chrono/images/e/e8/Rainbow.jpg/revision/latest?cb=20100603155238
01:45:20: Ron: https://www.youtube.com/watch?v=7liB19WRY_I
01:52:15: Paul: https://www.youtube.com/watch?v=VY55T11AG4s
01:57:43: Joey: https://www.youtube.com/watch?v=yKtBZgSfqZ4
02:03:00: Ron: https://www.youtube.com/watch?v=MsCqLQJ1EOc
Theme song by lovers.tiff: loverstiff.bandcamp.com