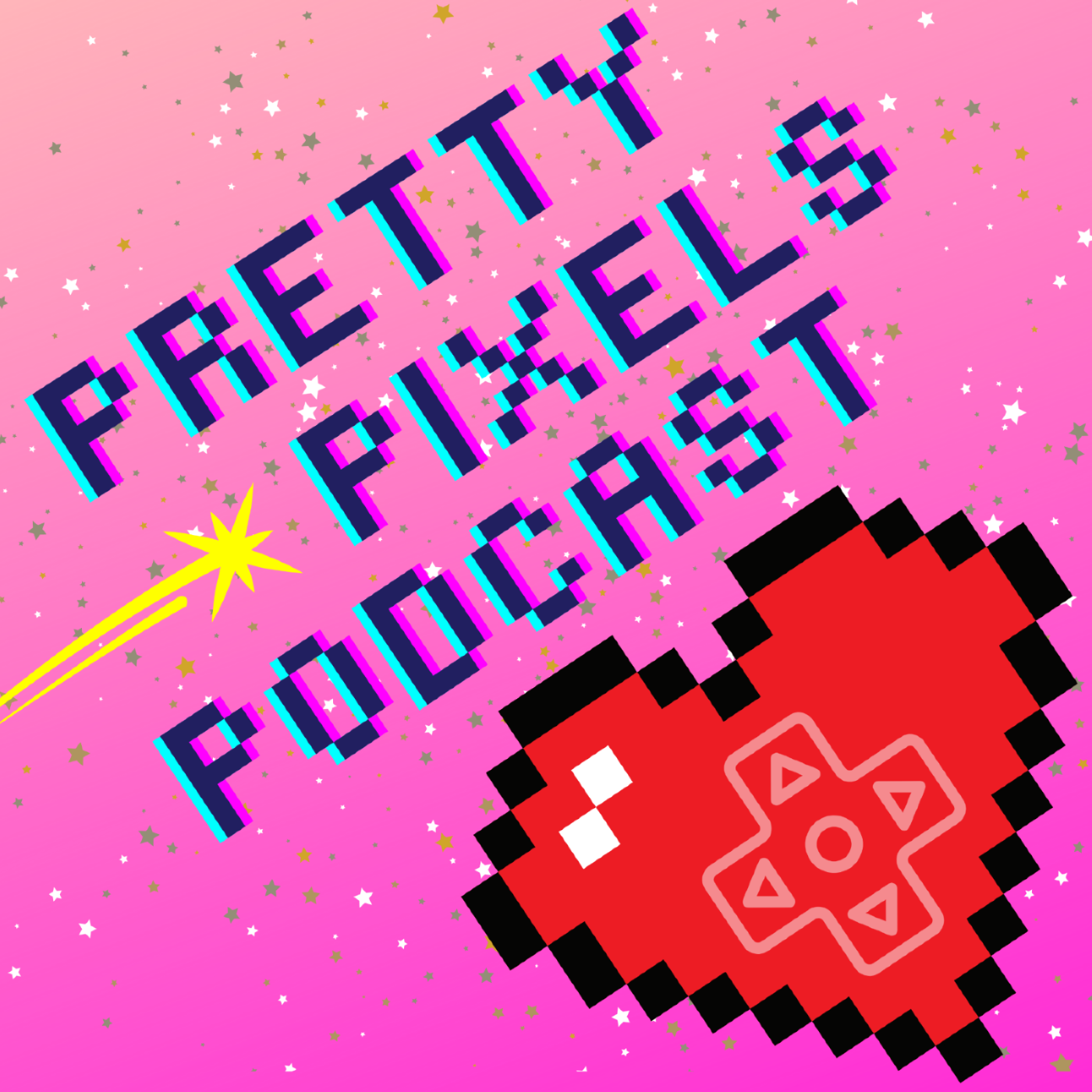 The Pretty Pixels Podcast is all about video games. Hosts Joey, Ron, Paul, and Tab discuss, analyze, and gush over video games old and new. While we love to chat about the newest and biggest releases, we also cover indie titles, retro games, and occasionally dip into scholarly discussions that draw on our backgrounds as academics.
Episodes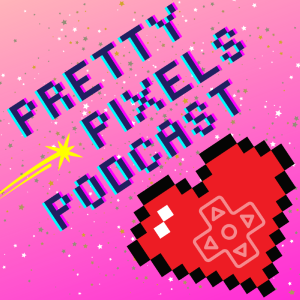 Friday Jul 22, 2022
Friday Jul 22, 2022
Scoot that tooty, it's time for some booty! I have no idea what that phrase means. Let's just move on. Today, Tab, Paul, and Joey chat about the best booties in the biz! We're (respectfully) sharing some of our favorite glutes in games. We didn't share our lists with each other beforehand but there were some interesting overlaps! Also, Ron couldn't join us this week but he also couldn't resists the rump, so he is with us spiritually with a few choice nods of his own. It's a somewhat silly, somewhat serious exercise, and we hope you'll join us for the ride. And send in your booties! Well, not, like, YOUR booties, but video character posteriors that you don't think get enough love. We also chat about Everybody's Golf's imminent shut-down (☹), Minecraft's stance on NFTs/blockchain, Fat Pikachu Squishmallow, new No Man's Sky content, what we've been playing and more!
Contact us: prettypixelspodcast@gmail.com
We're on Twitter: @Losperman (Joey) and @randommox (Tab)
00:04:12: Everybody's Golf will soon become Nobody's Golf when it goes offline in September (https://kotaku.com/everybodys-golf-clap-hanz-ps4-sony-servers-shut-down-se-1848742067)
00:08:49: Minecraft bans NFTs, takes a hardline stand against them (https://kotaku.com/minecraft-nft-blockchain-mojang-microsoft-ban-scam-1849234967)
00:14:07: Pokémon Squishmallows are coming, including our boy Fat Pikachu! (https://kotaku.com/pokemon-squishmallows-pikachu-gengar-togepi-snorlax-1849314292)
00:18:56: Tab gives big kudos to Hello Games for continuing to support No Man's Sky in big ways (https://www.nomanssky.com/2022/07/no-mans-sky-endurance-update/?cli_action=1658437858.378)
00:22:15: Paul finished Elden Ring and is now with his (*cough*our*cough*) beloved Ranni! He's also been playing Everybody's Golf with the gang and is working his way through Disco Elysium
00:27:52: Joey has also been playing ACNH (still no Diana!), working through Disco Elysium, and is loving Stray!
00:29:55: Tab's back into Animal Crossing New Horizons and is really liking Stray in addition to chip away at Disco Elysium
00:36:10: Best booties in video games! I (Joey) don't have time to host and post links to the images we share between each other this week, but I'll list the characters with timestamps below so you can Google (safely!) images for yourself, if that tickles your fanny (meaning booty).
00:37:57: Tab: Tallboy (Back 4 Blood)
00:41:37: Paul: Panam (Cyberpunk 2077)
00:45:29: Joey: Lady Dimitrescu (Resident Evil Village)
00:48:19: Tab: Judy (Cyberpunk 2077)
00:51:07: Paul: Wario (Wario and Mario games, duh)
00:54:22: Ron: Bayonetta (uh, Bayonetta)
00:56:10: Joey: Miranda (Mass Effect 2 and 3)
00:58:58: Tab: Karlee (Back 4 Blood)
01:01:20: Paul: Chloe (Uncharted series)
01:04:00: Ron: Rainbow Mika (Street Fighter series)
01:05:21: Joey: Chun-Li (Street Fighter series)
01:07:28: Tab: Paul's custom character from Everybody's Golf
01:10:19: Paul: Raiden (Metal Gear Solid 2)
01:13:10: Joey: Solid Snake (Metal Gear Solid series)
01:17:20: Tab: Jin Sakai (Ghost of Tsushima)
01:20:20: Ron: Cyberdemon (DOOM series)
01:22:45: Paul: Merciless Watchers (Bloodborne)
01:27:35: Joey: Paulina (Super Mario Odyssey)
Theme song by lovers.tiff: loverstiff.bandcamp.com